To dial a number, the CTI app allows below options. However, it is to be noted that one or more of these options can be enabled or disabled as per the customer's requirement.
Click 2 Dial:
Copy-Paste into Dialer:
Using Keypad/Dialpad:
When a number is dialed using Click 2 Dial (Tel URI) from the customer's CRM, the system will auto-populate the number in the dialer and dial automatically. The user is then asked to select one of the caller id as shown in the screenshot below.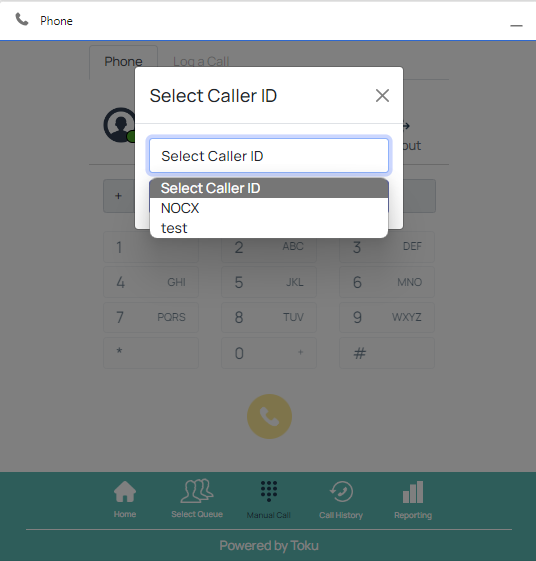 Once the Caller ID is selected by the agent/user, the system will connect the call. During the call, agents/users are provided an option to take on-call notes. During active calls, Toku CTI also allows users with standard Hold/Unhold, Mute/Unmute, Dialpad, Transfers, etc.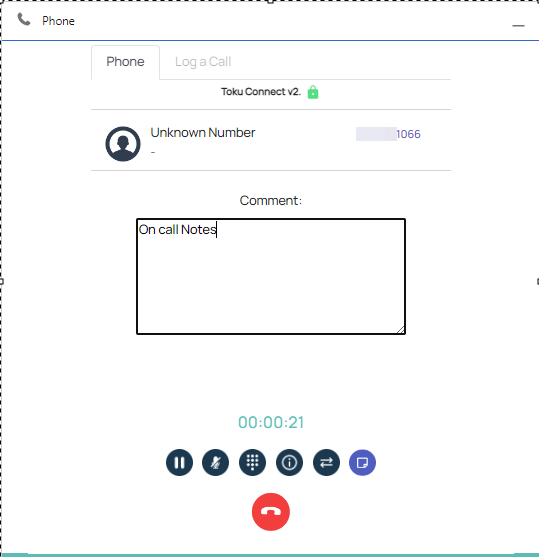 Once the call is disconnected by the calling or called party, the 'Log a Call' tab will appear in the foreground. Fields displayed in the Log a call are customizable per LOB seamlessly aligning to the customer's business needs.
Please take note that the call notes captured during an active call are made available to the agent/user during 'Call a Log' or 'Wrapup'.
Agents can add/edit or delete previous notes and can draft final wrap-up notes before submitting. Toku CTI allows multi-layered disposition as per customer's needs and the option to select a Follow-up date (call back).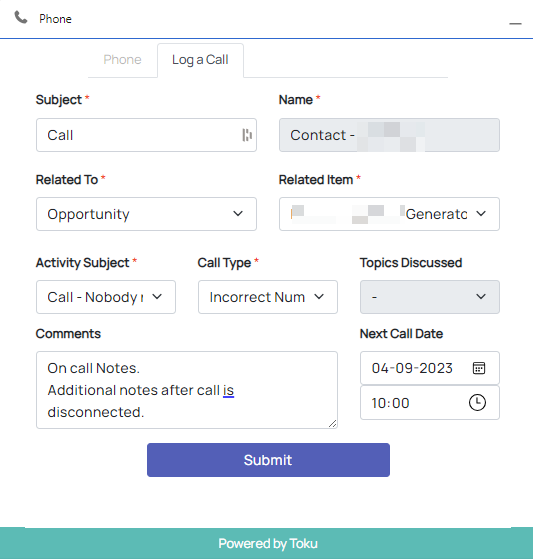 Once the 'Call a Log' page is submitted after adding all the mandatory fields, details will be submitted to the CRM against the activity/case or similar objects created within the CRM as per the customer's requirements.